Worldview or Cosmicview
Husserl's concept of the world of life evolves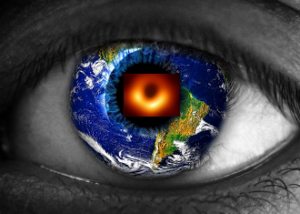 into Heidegger's Weltanschauung, his student, and is hasty to immediately link it to the worldview, just as both have a closer meaning than what some say is "superior" to the "world of life." life ", but in everyday philosophy we do not even get there, they still speak of" theory "the empiricists and idealists.
To the letter in German Welt – world, chauen look, means nothing other than a viewpoint on the conception of the world, but it was not just 'philosophy' but a vision beyond.
Ronald Nash, a Reformed theologian, gives a definition that seems to encompass many more and be more precise: "Life's most important set of beliefs… is a conceptual framework by which we consciously or unconsciously apply or adjust all the things we believe, and interpret and judge reality, "since we know even by normal science only 4% of the universe, that is, baryonic matter, and only now do we penetrate energy and dark mass with black hole studies.
Indigenous religiosity, especially Andean, as an example, has a complex view of theological interaction between original elements (what we call original culture), which interacted with phenomena and ideologies produced in modernity, even Christianity comes in with concepts of literacy. and I work with methods of modernity.
This has caused an interpenetration and reinvention of worldview that can and should be related to a worldview, the link with nature and the cosmos, with animals and which has led to the syncretism and reinvention of culture itself (Geertz 1978), and many other studies point to this worldview, such as Peruvian Maria Rostworowski and Colombian scholar Berna Carolina among others.
What purely economic or ideological studies do not understand is that cultural meanings change according to culture and its own worldview, it is impossible to treat it only with modern, colonialist or even pseudo-liberating categories.
It is necessary to enter the culture itself, to understand its originality, what is deep in the soul of these peoples, without this, colonialism with other names is reinvented.
GEERTZ, Clifford. A interpretação das culturas. Rio de Janeiro: Zahar, 1978.