Perfectionism and true righteousness
Idealism has created a form of humanism and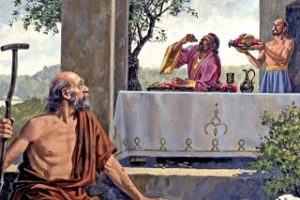 "rights and duties" that have little or nothing to do with Being and true human needs and concerns.
According to novelist Anne Larnott (translated to Portuguese only Word for word): "Perfectionism is a form of cold and bad idealism, while messes are the artist's true friend", I think she meant what appears to be an imperfection or a "Mess" as she wrote, but that's only human.
Three factors can lead to perfectionism becoming a "borderline" syndrome, as psychologists call it, making the distinction or quality of the Other unacceptable, but also making "human" or "normal" pathological defects that can lead to despair, and, perhaps worst of all, the still little realized that is contempt for the Other, especially for the humblest people, for vanity and pride.
Other aspects such as communication, harmony in order to have the environments around us more integrated with our Being, the adoption of a spirituality (it has become dangerous because religiosity has also acquired pathologies, care must be taken) and what should be future of humanity, but there are already signs, that is the sharing of resources and talents in order to produce self-sustaining and healthy goods and consumption.
There are several currents that can help from the point of view of 'elaboration of thought', one of the serious shortcomings of idealism has been to separate practical from theoretical, and the reinvention of dialectic (in Hegel in particular) has badly solved this problem, phenomenology has reinvented hermeneutics to return to the "thing itself" and to take back the "Lebenswelt" (Husserl), the philosophy of life.
The three parables in the 16th chapter of Luke, misunderstood and read, are not one work that makes the connection between them, namely that of the returning son (called the prodigal son), that of the unfaithful steward (called dishonest or clever). and the one that complements the three, which is the death of Lazarus, the poor man who lived from the leftover table of the rich man who, when dying, goes to his father's bosom, while the rich man goes to the "region of the dead, in the midst of torment". (Lc 16.23).
They are complementary and point out three essential aspects: the son who is in his father's house, does not accept the returning brother, the unfaithful steward cannot be faithful in a short while (this is not perfectionism, but training for honesty) and finally this parable of the rich and Lazarus, who shows that he is in "hell" not the one who has little or nothing, but the rich.
It makes us think, and there should be a connection between the three, for contextualization and a non-fundamentalist reading of the bible, to love the "imperfect" brother who returns or apologizes, to be faithful in the "little" and to love and respect the poor and humbleness, it seems. simple, for some theologians not.