The missing future, semi-open dialogues
The idea that we are about to change is in the mouth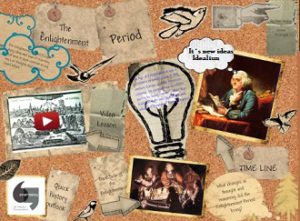 of many apocalyptics and until some idealist theorists and philosophers, although most claim openness and dialogue, what they think about it is not elaborate, make long speeches and weave unrealistic narratives, but they want only to hear their own voice.
The true dialogue between tradition and change, fortunately in this field many people are doing this properly, must at the same time provide a rereading of the past, a respect and an understanding of why the events happened this way or that.
This is the reading from the pre-Socrates, through the high and low middle ages, the Renaissance and the Enlightenment, although criticism can be done throughout, and even it must be well done, it is easy to do critical rereading because this time It has been difficult because the time has come.
Especially difficult for the Enlightenment and modernity, postmodernity or late, or its continuity, is still difficult to read because the transition has not taken place and the problem is the difficulty of overcoming it, almost everyone will agree that the Modernity is already more tradition than any possibility of a new "revolution" within its thinking, although the attempts are many.
Nietzsche called this dilemma "eternal return", he already realized in his time and some think this is new, and in part was right for the horizon he saw in his time, but when the new is not born traditional thinking suffers from aging. and sameness.
It tries to look 'new' or 'creative', but there is nothing that really changes reality. Great sociocultural problems of our time, moral and even religious, will not change without a new perspective, although redundant one would say a brand new "new", and in order not to be pure imagination, one must find elements already living that point to the future.
Three new elements are visible: a globalized planet, it is already possible to see itself as a world although different cultural aspects are not yet respected, an exhaustion of the forces of nature, the domination of nature by man was the great mode of modernity, and the end of hunger and misery on the planet, though with resources available for it, has not been realized.
Of course there are many other factors, but they stem from a lack of dialogue with the future, the centralization of autocratic groups, the absence of a networked politics and culture, although the mechanisms for this exist, are countered as "alienation" and even as responsible for problems that exist long before any thought about new technologies.