Distant Dialogues
We have stressed in several posts the need for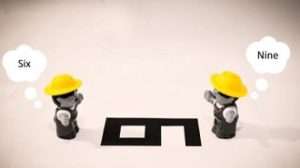 dialogue before it is too late, I quote from a post in which I remember Plato's Ballet and Phaedrus are dialogues, and the Platonic school itself was grounded in dialogue.
And another post that I remember since Nietsche, with the category will to power, passing through Foucault with biopower, until Byung Chull Han's recent essay on psychopolitics, the subject is always important and is related to dialogue.
The polarization in Latin America has reached its peak, now the peaceful and quiet Uruguay has divided into an election that we will only know the result on the 29th, the problem is that there is already a counting of votes and the possibility of conflicts is not out of the question.
Political analysis, often biased, there are rare cases of exempt analysis, since most distort the facts to say that the other side is authoritarian or autocratic, a word I prefer because even people and groups that talk about dialogue have become ego-focused (personal or group).
The reference author is not only of individuals, when the self is fragile, the problem is when she is in a group and makes everyone "convinced" of this or that position, the dialogue dies and the will for power grows, for Nietzsche she is intrinsic to man, for those who do not dialogue.
Also in the literature there is talk of dialogue between tradition and change, it is necessary to analyze the discourse of tradition to understand vectors that indicate paths for the future, until Marx did this was to read Adam Smith and Ricardo who were conservative economists, although one can criticize you today.
What leads to radicalism beyond the absence of dialogue, or its even more polarizing masking, all authoritarians speak of democracy, is the absence of analysis and listening to different and deeper points of view, superficiality and ignorance are preferred. , easy way that nevertheless leads to polarization and ultimately to conflict.
There is a lack of personal and group magnitudes, recognition of values ​​that the other side may have, in essence reigns the Manichaeism and superficiality of analysis.