The cultural crisis and the pandemic
The second great blindness of the Western crisis is culture, the book Anything Goes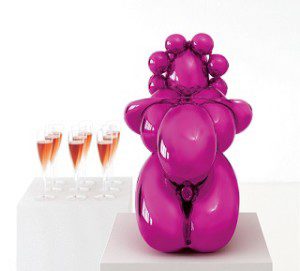 by Theodore Dalrymple, pseudonym of english´s psychiatrist Anthony Daniel who treated dangerous prisoners, is an anthology of short stories written from 2006 to 2009, and called his studies declinology (see the video below) but in the book cited there are beautiful passages on how to read a culture. in many countries.
Since the dawn of human culture, the discovery of the Chauvet Cave (dated 32,000 BC) proves this, man builds and records his culture, and here a parallel with #StayAtHome this is done in a cave, probably a meeting place and protection of families.
It may seem too much the term used by Peter Sloterdijk, but human domestication is nothing other than the structuring of "domestic" life, and also the Greek origin of the word oikos-nomicus (we have already made a post) means oikos – home.
We add here Xenophon's Socratic dialogue, which refers to the term how to be a good gentleman, Kalokagathos (good in beautiful, in Greek), which is thus a reference to culture.
Byung Chul Han, who wrote Salvação do Belo, where he criticizes the culture of the plain and in particular that of Jeff Koon and his sculptures of "baloons" (figure) that say a lot or nothing, the desire for total immunity, without seeking the co-immunity, concept of its master Sloterdijk, that can be applied to the current pandemic.
A hard article, even for me as an appreciator of Chul Han, about the current pandemic crisis, published in El País, states that: "it seems that Asia controls the epidemic better than Europe", quotes the data of March 20 when the epidemic had not yet reached its peak in Europe and is based on the disciplined and ancestral structure of the east.
Earlier than us, they bet on Big Data, says the author, and "they suspect that big data may have enormous potential to defend themselves against the pandemic" says in the article by El País, but warns that this could lead to a digital dictatorship, as in China and this is not a change.
About the current culture, the author affirms "today not only the polished is turned to the beautiful, but also the ugly" in the work A Salvação do Belo (page 19), we hope that the scourge of the virus will move our hearts and make us go from discovery from interdependence, as Morin says, to solidarity.
https://veja.abril.com.br/videos/clube-do-livro/uma-aula-de-decliniologia-com-theodore-dalrymple/