The pandemic and the Other
Although the so-called horizontal isolation received the name (in the Brazilian case)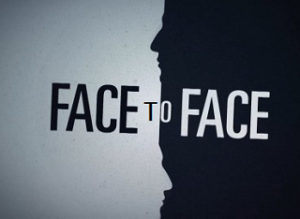 of "social isolation", a name that would be more proper and less aggressive would be families retreat, in other countries also called confinement, as in France.
The recognition of the Other in the family also leads to an improvement in the social relationship, except in cases of families where the family relationship was already in a situation of extreme conflict, the tendency will be to practice acts of solidarity and tolerance.
This is necessary for a good social interaction, and to find the face of the Other, which is not the same, a term widely used in philosophy, Paul Ricoeur, Emmanuel Lévinas, Habermas, Agamben and Byung Chul Han, I certainly forget several since the theme it is present in current philosophy. The self-defense instinct, which must be coupled with a change in social behavior, can make the virus a catalyst for cultural change, that of thought is ongoing and the religious one essentially depends on what those who proclaim the faith think and who should to move from the sacredness of your thoughts to the substantiality of the world.
We will have to help people in order to help companies, work and education itself, worldwide EaD (Distance Education) tools, video conferences and chats, which from families can be re-educated, are being widely used, Brazil had an unprecedented meeting of the Federal Supreme Court by Skype, condominium meetings, etc.
Some countries like Denmark and Finland are already announcing the reopening of primary schools, but with some parents having restraint and fear of sending their children, adults will be able to cope with forms of distance education, at least for now.
As will be the religious re-education with closed temples, one pastor played sax for his faithful, another one put photos of the parishioners in his celebration, but an even bigger step needs to be taken for faith to appear beyond social solidarity (many food campaigns for the poorest) which is the act of mercy, the only one capable of showing the face of the Other without prejudice and "social isolation" from those who have a new different view of religion.