The ascent to the Divine, how to live in crisis
It is in these moments of crisis that the human nature of God and the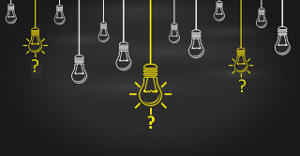 divine nature of man are discovered, hands that save, that help, that show solidarity and that point out unthinkable paths, but where is God, what does this pandemic say with so many people dying .
Edgar Morin and Patrick Viveret wrote "How to live in a time of crisis", the Brazilian translation is from 2013 and the original French version of 2010, so they are not talking about this crisis, knowing Morin and reading the book we realize that it is that night of thought that we speak (see post).
Consistent with our thinking, he goes against ambiguities, and makes a comparison between Pascal and Descartes right from the start: "Pascal brings a sense of ambiguity to him, the human being brings the best and the worst in himself. Descartes not, we must be Pascalians" (pg. 10) and if we allow the religious sense also Easter beings, to pass from death to life, and to live in crisis.
There is a deep thought in Morin, which he has expressed in other ways, which in this book is more surprising: "I would like to propose, regarding the historical period that we have entered, a reading close to that of the Apocalypse, in the original sense of the expression (sic), not of catastrophe, but of revelation, of a critical time of humanity with itself, allowing it to work the essentials "(pg. 34), to accuse him of being religious would be ignorance and hopeless, bad reading.
The model of the crisis we live in is called DCD, "deregulation, unrestrained competition, displacement*", in a note explaining the latter, it is manufacturing production displaced from one country to another, concentrated in China, for example, the case of necessary equipment and masks to fight coronavirus.
This model with economic foundations, is called by Karl Polanyi "market society" and which is currently called by Joseph Stiglitz "merchant fundamentalism" (p. 36), the authors give the diagnosis of the crisis: "formed by this double excess/malaise "(p. 40).
They also give two essential and surprising diagnoses, saying that bin Laden, who was a Muslim, cited the Satan of the Apocalypse to refer to Rome, and says "what is the great strength of the prophets? It is precisely to say that the question of inhumane is inward" (p 58), "The idea that others are evil prevents us from treating our own inner barbarism" (idem).
The entire chapter 3 of the evangelist John is marked by a revelation, which is made when walking with men, and shows how the divine reality of the Risen Jesus is contextual and adapted to the world, however "the one whom God sent speaks the language of God "(Jo 3, 34), and it is clear that a good part of the religious discourse does not express this, but only conflicts in the human nature.
MORIN, Edgar; Viveret, Patrick. 2013. Como viver em tempo de crise (How to live in times of crisis), Rio de Janeiro: Bertrand Brasil, Brazil.