The pandemic in Brazil and a hope
We started the week with a scenario not only of suffering, it has been happening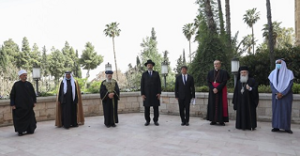 since the beginning of the world pandemic, but of political turbulence and misinformation about the pandemic.
Through graphics and hard numbers we tried to show, even to a lay audience and except for those who are in health, we are all a little lay, we showed the rise of the curve and that showed no signs of easing (which would be starting a less steep climb) nor of cooling.
The information and intervention policy of the Minister of Health that came out was encouraging, but the current policy, in addition to showing a cold´s numbers and "betting" on an easing of the curve, there is still no clear intervention in the disease, which is treated as a fatality.
We continue to defend #LockDown for Brazil, but the policy is to bet that the peak will be in May, without any convincing analysis for this.
There are signs in Europe that the peak has passed, the leader of Brexit (leaving England from the European community), British Prime Minister Boris Johnson infected with invite-19 thanked two foreign doctors who, in his own words, "saved my life" .
The pandemic has already changed the way and culture of how we think, media leaders and thinkers do not change, they are defending their establishment discourse that yield expensive lectures and the cultural and social misinformation we live in, I have already mentioned two thinkers, Edgar Morin who he told L´Obs that our "toxic" way of life is changing, and Byung Chul Han (in daily El Pais), who showed why the oriental culture that is disciplining (do not confuse with the authoritarian) favors the fight against the pandemic.
We must always have hope, and the greatest thing we can have in these pandemic times is what humanity has always dreamed of, a homeland for all, care for the "common home" and the gathering of religious leaders: Muslims, Christians, Druze and Jews in Jerusalem (photo above) is a sign that there is something changing and that the change deepens.