Hurry is the enemy of precaution
The country's newspapers announce that Brazil will make an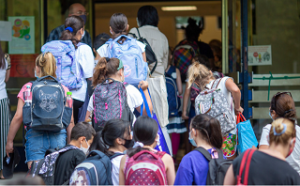 agreement to have the Russian vaccine, the race for the vaccine is causing some governments to abandon the precautionary measures necessary to arrive at a safe vaccine that does not cause even greater harm than pandemic, vaccine testing procedures are not any requirements, they are necessary and therefore the testing phase is long.
The data show that the pandemic is not controlled in Brazil, and that the data are growing in Europe, although in Italy, the growth is small, since restrictive measures are tougher, we enter autumn and winter will come.
The most optimistic deadlines were for December this year or the beginning of next year, some promising vaccines such as the Oxford / AstraZeneca vaccine that is also tested in Brazil by FioCruz and Pfizer that works in agreement with the German BioNTech, and make the forecast of vaccine for the end of the year, three more months can avoid lives and compensation.
However, the desire to appear as saving heroes, to tell the world that we teach a lesson, and especially to relinquish the economic pressures of sectors that are little concerned with the lives that are being lost, make the rush give way to the necessary medical and sanitary precautions in the midst of the pandemic, which even in Russia is growing.
We have already posted here that the principle of the Pfizer vaccine is the messenger RNA (mRNA) technique that gives instructions to the body to guide the production of antigens that allow the immune system to react to the disease.
The pharmaceutical company also assesses the potential of tofacitinib and aziotromycin for the early treatment of Covid-19.
The Russian vaccine follows the same principle as the Chinese one being tested in Brazil in partnership with the Butantã Brazilian Institute, that of a reduced viral load that awakens the immune system that produces antibodies necessary to fight the virus, however this technique is questionable since the virus suffers mutations and viral load may not be harmless.
Caution is needed, but government and health officials appear to have entered the dangerous path of haste