New intimacy and new world
In intimacy, in our "bubbles" that generate our culture, we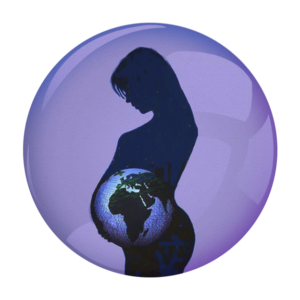 defend and promote our ideas, our values ​​and what we want for a better world.
Christmas somehow still makes men sympathize and think generously about the future world beyond their bubble, their selfishness, and if this goes on for the year a new world may be born, even in a pandemic crisis that is already a broader crisis.
The reflections of Sloterdijk and other thinkers is how interiority has become an isolated world, like a "bubble", and in it reflects our initial stage of our life in the maternal womb and extends through life, the analysis made by Sloterdijk ( also Bachelard does it in another way, see the post) it is like the biblical passage of the prophet Jonas in front of the whale, which is illustrative of this way of being, of seeking an "intimacy" of comfort.
By remaining in the whale's womb, symbolically it is what we seek as a region of comfort, or security, in a hostile world where we must seek co-immunity, a defense where everyone can participate and enjoy a well-being.
The birth of Jesus for Christians means the announcement of this womb, of this "kingdom", in these days we celebrate the coming through a child-God of this new time in a new world.
The biblical passage that reports the birth of Jesus says that Joseph and Mary went to Bethlehem, due to the census made by the Roman Empire: "to register with Mary, his wife, who was pregnant. While they were in Bethlehem, the days of childbirth were completed, and Mary gave birth to her firstborn son. She bandaged him and put him in the manger, as there was no place for them in the inn "(Lk 2,5-7).