Sloterdijk's new book
Peter Sloterdijk's book "Las epidemias policas" is still in progress, but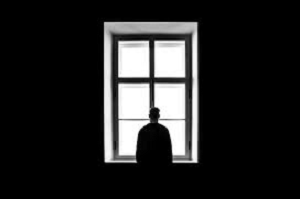 there are already quotes and comments about it, which read that there is an "almost perfect synchronicity of the microbial pandemic with the informative one, and believes that the current crisis could lead to" to a collective conscience within individualism ", where a new optimism appears.
One of the most widely read comments on the proto-book is what was published on August 26, 2020 in by El Ciudadano, and which was commented on by the Brazilian magazine IHU (Instituto Humanitas Unisinos, do Brazil).
It states that society is not yet "in a position to look beyond the pandemic" and predicts that little will change as "many look forward to returning to the continual frivolity of the consumerist way of life" and only with time and reflection does this "Will lead to a transformation of the collective consciousness within individualism.
The name is because it sees the media as "carriers of infections" and that the current democracy is superficial to house the exchange of argument and dialogue, so we are always "between epidemics, strategies and vaccines" in a broader sense, where the information is just a network of "emotion, poisoning and destruction of public judgment".
The analysis is accurate because dualism and polarization do not have only one side, but they have both equally and it seems that we are stuck in this logic where arguments matter little.
For example, he points out about hate speech, the fact that "people often tend to see each other as a source of danger is not a consequence of the current coronavirus pandemic, nor is it an invention of nineteenth-century pseudo-biological racism, Claude -Lévy Strauss pointed out, a long time ago that a dose of xenophobia is part of the ancestral heritage of the species homo sapiens ".
Despite the systems that explained everything having failed, he detects that "now, almost nothing is as contagious as the enthusiasm for universalist ideas. When universalism fails, criticism arises. When criticism fails, mass resentment arises furiously "and concludes that this is what leads to" epidemics of anger ", in short our difficulty in resignation and resilience.
He makes his historical synthesis analyzing that "In Europe, the Enlightenment started with the statement that common sense is the best distributed thing in the world. There are many reasons to doubt the veracity of this thesis", we now know that security and immunities are poorly distributed.