The Falling Virus as New Concerns
The number of cases in Russia that remained high, new cases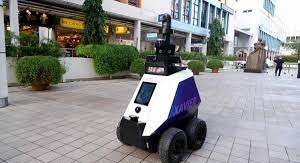 emerging in China attributed to the Delta variant, according to data from the country's own National Health Commission, accused 32 cases in Inner Mongolia, in the north of the country and which has already spread throughout In 11 provinces, cases have been confirmed in Guizhou in the South, Shandong in the East and in Gansu near Inner Mongolia, three cases in Beijing and two in Yinshou, in the Ningxia Hui Autonomous Region.
In Brazil the moving average of deaths continues to fall, now in the range of 260 deaths, with 75% having already taken the first dose, and 55% the necessary doses, it is possible to predict a Christmas and a milder end of the year of the Pandemic in the country, many collective events are already released, games with 100% of the fans and parties and public shows.
The concern now turns to social problems arising from the pandemic, unemployment, impoverishment and rising prices. Even if some social aid does come, it will be insufficient to contain the spread of the crisis.
The closing of downtown offices, the mandatory use of masks and the restrictions imposed on restaurants have transformed landscapes into cities around the world, and are likely to continue in the long term, such as rethinking urban space, what to do with office buildings , closed stores and restaurants in the city centers, smart cities showed paths with a trend, apparently only electronic, now it seems inevitable, in Singapore even policing is done by robots (photo).
The immense empty spaces must be preserved and cared for, without robots the cost is high for a small population, so in many cities they will either remain abandoned centers or they will have to develop more computerized forms of maintenance and policing, in addition to the existing cameras.
It is likely that a reasonable number of people return to the routine of agglomerations in large centers, but there is a tendency to go to smaller cities or leave urban centers and work at home.