No deal and Kiev besieged
The war remains horrendous and with no prospect of a ceasefire,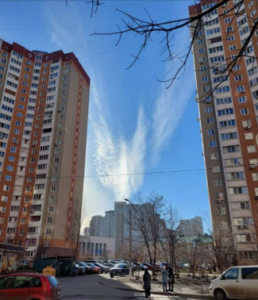 the third round of talks yesterday did not even result in a ceasefire for the humanitarian corridor that would allow civilians to leave, especially from regions where the fighting is bloodier. .
Russia has declared a series of hostile actions by the adopted sanctions that strangle its economy, among them: USA, Canada and the 27 countries of the European Union, in alphabetical order the other countries: Australia, Albania, Andorra, United Kingdom, Iceland, Japan, Liechtenstein, North Macedonia, Micronesia, Monaco, Montenegro, New Zealand, Norway, South Korea, San Marino, Singapore, Switzerland, Taiwan and Ukraine.
Brazil was left out, perhaps because of the president's speech explaining the reasons for "neutrality" on Sunday, it managed to unite right, center and left: at least a diplomatic discomfort since a large part of the world has already condemned and imposed sanctions on Russia, including China and it would have more reasons than Brazil to join: ideological.
With no prospect of peace now, attention and tensions turn to Kiev, close to the city there are small towns and forests such as the Zalíssia National Park that presented some forms of resistance, however they were rejected with denouncements of violations and war crimes, there was no negotiation that would allow the evacuation of civilians, so many civilians are in the city.
In the evenings, the curfew comes and people go to improvised air-raid shelters, train tunnels, hotel basements, buildings and even churches (the crypts), which are the usual refuges.
Whatever the outcome of this struggle, the Ukrainian people and their president have won respect and admiration around the world, while Putin and Russia will come out as villains, even though there have been peace protests, Putin's position is strong within Russia and there is a strict control of media and narrative.
Kiev lives on hope and a motivation to defend its people (in the photo a cloud that looks like an angel photographed by resident Oksana Kadiivska, from Kiev's Darnitsa district).
To those who have some form of belief, there is hope for a better time, also in mentalities, since warmongering, intolerance and little empathy walk the streets.