Between peace and war by a thread
Negotiations between Ukraine and Russia show signs of progress at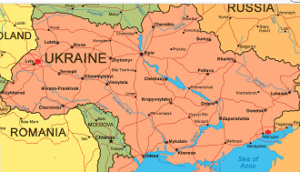 the same time as delicate points such as the closing of the humanitarian corridor to the city of Mariupol, which is experiencing a calamity in several aspects and the recent bombing of the military base in the region of Lviv, just 25 kilometers from the border with Poland which is a member of NATO.
The tension is already developing from a possible attack on a NATO country, in Norway NATO forces already carry out training, since Sweden and Finland already have tension with Russia, it is worth remembering that both want to be part of NATO, but they still don't.
What makes you imagine that an agreement is possible is that both the president of Ukraine and Russia admit that there has been some progress, a failure now would be disastrous for both sides, on the Russian side greater external pressure on its economy and on the Ukrainian side possible loss of control of their capital, which could result in loss of government by imprisonment or death.
The pressure on Kiev is immense, but taking the capital would be an effective Russian occupation of the region and the climate with NATO would be unsustainable, in addition to a conflict with some of its members, the closest to the region: Latvia, Lithuania, Estonia and Poland in addition to Sweden and Finland, these countries are all closer in both humanitarian and military aid to Ukraine and fear for Russian proximity.
Today there will be a new round of negotiations and a major breakthrough is expected, Ukraine can give guarantees of its neutrality in relation to NATO and Russia can return some occupied areas, but Mariupol must be the most problematic, just look at the map where you can see the control of the Sea of Azov (see map), where Mariupol is an important port, and control of the region is an ancient conflict.
I n addition to demonstrations around the world for peace, there are solidarity actions for refugees, for example, Airbnb receives thousands of accommodation reservations from people who may never occupy those places and the company itself using these reservations will allocate 100,000 homes to refugees.
There are exciting things like the hostess Olga Zvirysanskaya who received a reservation for March and replied "we will be delighted to see you in the peaceful city of Kiev and hug you", when fleeing with her children she left the apartment available for the people who remain in Kiev.