Covid: end of the state of emergency in Brazil
The state of Emergency in Public Health of National Importance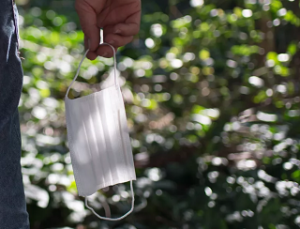 (ESPIN) in Brazil was decreed by the then Minister of Health Henrique Mandetta, in February 2020, this weekend Minister Marcelo Queiroga declared the end of the Public Emergency, ESPIN started a cycle that allowed special funds for the purchase of supplies and vaccines to combat the pandemic.
The first official case was registered on February 26, 2020, making it more than 2 years ago, from then on it was a set of uncertain steps, opening and closing of establishments, bans on public gatherings, including cultural and religious events.
There is no declaration of a pandemic, nor an express release of safety protocols, as always the criteria are vague, such as the use of masks for example, which would be recommended.
The average number of deaths in the country is now around 100, having registered a very low number at the weekend, around 30 (the bodies that publish the numbers varied), but it must be remembered that the functioning of the secretariats of health on weekends is deficient.
It is difficult to predict the future of the disease with scientific data, experts warn, in general they draw two scenarios, one more optimistic that predicts the extinction of the virus and its variants, and another that predicts living with Covid-19 for a long time, which is considered more realistic, albeit at lower levels, and only in this case could it be considered endemic.
What is expected is serious monitoring and effective control of the circulation of the virus in the country.