Its possible a third World War
The limits for the 3rd. World War there is true.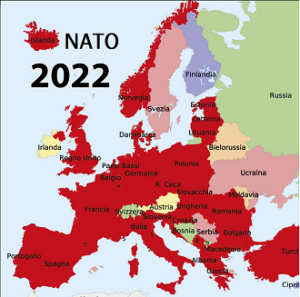 For more than a month, data on deaths have not dropped and are again above 100 deaths per day in the moving average, while the moving average of known cases has already risen significantly in Brazil (see graph), although worldwide there is already a drop sensitive.
In 2011 Russia installed Iskander missiles in Kaliningrad, former Russian exclave Konigsberg before the 2nd. War and then Stalingrad, this was part of their response to the American anti-missile shield. It is believed without concrete data that both sides have already strengthened each other.
At the other end of a possible war is China, which carries out exercises in the sea of ​​Taiwan and in the last hours of yesterday it carried out air exercises as a show of force in response to the provocations of the Biden government, Taiwan reported 30 aircraft in the Air Defense Zone.
Japan, a probable American ally, has disputes with Russia over the Kuril Islands, taken in the second world war, and Japan, having lost the war, signed an agreement against its will.
Outside this conflict zone are Moldova, which has a region fighting for independence and an ally of the Russians, Transnisdria, while Sweden and Finland have already applied to join NATO, and there is a third piece of the war chess piece that is Turkey, which has an agreement with the Russians and does not want these countries to join NATO.
Yesterday the Netherlands stopped receiving Russian gas.
The war in Ukraine has the Severodonesk region as its bloodiest battlefront, an important road connecting Karkhiv is at stake and Zelensky was in the region, it is strategic to isolate Ukrainian troops, to the south there are battles near Odessa, the port of Ukraine after Mariupol was taken.
A 3rd. War would be a horror for the entire planet and it is questionable whether there will be winners.