Winter can be terrible for war
In a videoconference with the G7 in this Monday (06/27),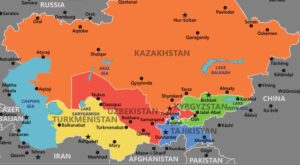 Ukrainian President Volodymyr Zelensky called for the war to cease until winter, always a harder period for troops and for regions at war, this indicates two concerns: an intensification of battles in autumn (in the southern hemisphere it is the spring, from September to December) and possible difficulties in the supply of gas and food in the period.
On the Russian side, the gas supply cut, which has an obvious financial sacrifice, could mean a collapse in heating systems, domestic and industrial use in the region.
The G7 meeting started Sunday (26/06) with the countries: USA, UK, Germany, Italy, Canada, France and Japan, and the videoconference was held on the 2nd. Fair (27/06), the president also denounced the Russian attack on a crowded mall in the Cremenchuk region, with more than a thousand people.
The battles are still tough in the Dombass region, although there is Russian advance, the cost in troops, armaments and morale has been high for both sides, in short, there is a growing hatred and a possibility of peace increasingly distant.
In a political effort, the president of Russia will make his first trip abroad visiting two former Soviet states: Turkmenistan and Tajikistan, and then he will still meet with Indonesian President Joko Widodo, there are no statements on the subject of the talks, but with It's certainly a geopolitical issue (see map).
But behind this trip there is a more worrying objective, Putin's concern with borders, in this case with the countries of Asia, indicates both nostalgia for the former Soviet Union and a long-term warlike concern, this has a dark outline for the future. of humanity.
Of course, there is no one-sided warmongering, also the NATO response has been harsh as Sweden and Finland officially hand over the request for entry into NATO, Moldova and Georgia is also preparing its entry, while Ukraine lives waiting for a late entry.
The scenario is extremely worrying for autumn in Eastern Europe, which is spring in the Southern Hemisphere, a growing concern about the supply of food and oil agitates the entire world, but the biggest nightmare is the war itself and its contours.
Few and heroic voices unite for peace (see our post), the concern about polarization is now worldwide.