Covid in decline and WHO shifts focus
With the number of deaths above 200 in Brazil, Covid is still a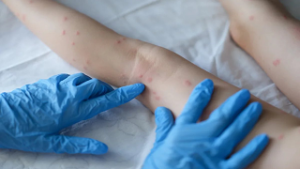 concern, since the number of cases has dropped below 50 thousand 'which shows a downward trend, but care protocols and care with protocols are still necessary. .
The World Health Organization (WHO) in a document released this Friday (22/07) announced that a new global strategy to increase vaccine coverage against Covid-19, especially among the most vulnerable populations with comorbidities and advanced age, where aims to reach 100% vaccinated.
The strategy is correct because as the virus circulates, new variants may appear, and as it is very difficult to reach 100% of the population or to lockdown, it is an effective strategy.
Monkey smallpox represents a new concern, the number of cases is growing worldwide, and in Brazil there are already more than 600 cases, now with internal transmission, but the number of cases is increasing worldwide.
Transmission can occur either through close contact with injuries or through bodily fluids, respiratory droplets and contaminated materials such as personal clothes and bedding, and according to health agencies, , between human beings in physical contact between close people who are symptomatic.
Precautions therefore must be to avoid contact with contaminated materials and close people who show symptoms.