What is beautiful for idealism
We contradicted in the previous post the vision of vision and beauty of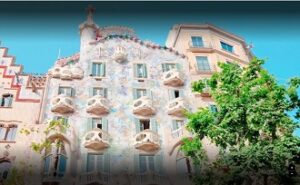 the idealist sense, but Schiller himself is a descendant of this vision, even though he tried to rebuild "the unity of human nature", in this he is right, he thought of rebuilding in the modern idealist way.
For Hegel, aesthetics, and therefore the Beauty, is the science that deals with the artistic beauty and not the natural beauty, for him the natural beauty is a product of the spirit (Geist), and, because it is a product of the spirit, it participates in the truth and what exists in nature, see that the spirit as well as the idealist "transcendence" is linked to nature and to the human, it is far from the mystical spiritual.
For an internal revolution to idealism, three currents of art are immersed in it: symbolism, classicism and romanticism, for many modern authors, I quote Byung Chul Han, the culture of the smooth, the flat and the "transparent" (glass, glass, etc.) plastics, etc.).
This pseudo-revolution that took place within idealist art is called self-overcoming, a kind of what was called in German idealism the New Hegelians, but it makes an even deeper division in art: painting, music and poetry.
Sculpture is considered a "noble" art, says Hegel: ""Sculpture introduces God himself into the objectivity of the external world; thanks to it, individuality manifests itself externally through its spiritual side" (Hegel, 1996, p. 113), again the exterior is objective, a sculpture and not a Being, the other and with him all his subjectivity.
Symbolism, on the other hand, was the one that "seeks to achieve the union between internal meaning and external form, that classical art achieved this union in the representation of the substantial individuality that addresses our sensibility, and that romantic art, spiritual in essence, surpassed" (Hegel, 1996, p. 340).
Seeing the consequences of this "romantic" thought, Hans-Georg Gadamer will criticize Dilthey's romantic vision of consciousness, with serious consequences for modern historicism, almost all of which are idealistic and distant from reality, thus creating the "ideal" model for consciousness is for the beautiful and not to transform it as the idealists think to do.
I consider art nouveau, mainly by Antoni Gaudí (in the photo Casa Batlló, in Barcelona) the most faithful expression because it recovers natural elements (light, color, air and nature) without "affections" and traces of symbolism and romanticism, such as for example, present in the "Style Tiffany" in the United States or the "Style Glasgow" in the United Kingdom that has elements, in my view, of symbolism, although also called "art nouveau".
Returning to the previous post, there is a confusing vision of ethics because it is separated from aesthetics.