It is in autumn that the chickens are counted.
Spring is approaching in the southern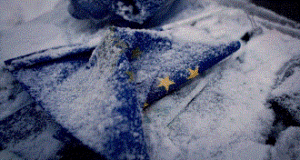 hemisphere and autumn in the northern hemisphere, it is the period when Europeans know that they must have provisions to make repairs in their houses for some type of protection against the cold: heating systems, coal, gas and organize the pantry for this period.
There is a saying in Eastern Europe, a version of our saying "you don't count the eggs before the hen lays", there it is said "in the autumn you count the chickens", this serves for the war that approaches to complete two years in the Eastern Europe and which spills over to all humanity.
Many analysts, including the Portuguese Miguel Monjadino, claim that Kiev's main objective "is to recover enough territory by the autumn to maintain the support of its society, Washington and the European capitals for a military campaign in the spring" from there that will be our autumn here, only after March 2024.
American analysts indicate that more than 500,000 military personnel have already been killed in this war, and the end of the agreement on the shipment of grain from Ukraine in the region of Black Sea ports and the increase in arms, and now also planes, has yet to be considered.
But the count of losses has already begun, the disaster with a Brazilian plane that crashed in Russia and killed its occupants draws attention to yet another strange death of Putin's opponents, the death of the head of the paramilitary group Wagner, Yevgeny Prigozhin, all occupants of the plane was confirmed in genetic analysis.
While offering condolences to Prigozhine's family, Putin said that he had made many mistakes in life, in a clear allusion that he no longer enjoyed his sympathy.
On the economic side, the BRICS, an alliance in which Russia and Brazil participate, announce an increase in its members and a possible currency in the future, the objective is to compete with the euro and the dollar.
Peace seems more and more distant and the tension is increasing