Morre pioneiro de ebooks
O primeiro e-book foi lançado a 40 anos, isto mesmo, num projeto intitulado Projeto Gutenberg, seu criador Michael Hart faleceu no dia 8 de setembro passado, morreu ao 64 anos.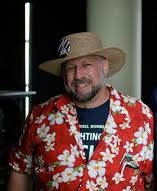 Hart iniciou o projeto de digitalização em 04 de julho de 1971, escrevendo o texto da Declaração da Independência dos EUA em um mainframe Xerox Sigma V num laboratório da Universidade de Illinois.
Em seguida veio o Bill of Rights, a Constituição dos EUA, a Bíblia e Shakespeare. É curiosa esta sequencia, pois poderíamos pensar no livro na seguinte ordem: A Bíblia, Os enciclopedistas (e da revolução francesa e das constituições) e alguns romances entre eles o   36 peças de Shakespeare.
Em 1971 que Michael Hart criou o Projeto Gutenberg, dedicado à construção de uma grande biblioteca universal acessível a partir dos computadores, pode-se dizer início da Biblioteca Digital.
A ideia era a criação de uma grande biblioteca digital gratuita, a sua conta atualmente com mais de 36 mil livros, em mais de 40 idiomas, principalmente os que se encontram em domínio público.
Cresceu a partir daí. A partir de março, o projeto lançou seu livro 40000 º digitalizado e combinados com outras 60.000 de outras fontes, Hart disse em uma mensagem de e-mail muito forte: "É o ano do eBook!"
Os livros eletrônicos provavelmente não existiriam hoje, se não tivesse sido Michael Hart em 1971 e ideia de torná-los acessíveis às outras pessoas, isto feito há 40 anos era um passo revolucionário.
Nos primeiros anos do projeto, foi uma proeza de ter bastante espaço de armazenamento para livros, mas gradualmente as tecnologias foram acompanhando a visão de Hart:
"A premissa em que Michael Hart baseava o Projeto Gutenberg era: tudo o que pode ser inserido em um computador pode ser reproduzido indefinidamente", disse Hart em sua história em 1992, do Projeto Gutenberg . "Uma vez que um livro ou qualquer outro item (incluindo imagens, sons e até mesmo 3-D os itens podem ser armazenados em um computador), então qualquer número de cópias pode e vai estar disponível. Todos no mundo, ou mesmo não neste mundo (dados de transmissão de satélite) pode ter uma cópia de um livro que foi digitado em um computador. "
Em 1992, Hart encantado que um disquete de 1,44 MB que poderia conter texto de um livro médio e previa que em breve chegariam os gráficos e depois animações.
Hoje, e-books podem vir com os gráficos, os quadrinhos são um gênero grande em tablets . E na vanguarda dos e-books de hoje como " The Fantastic Flying Books of Mr. Morris Lessmore ", ele já acrescentava a animação, o som e a interatividade
Deixe um comentário
Você deve estar Logado para postar um comentário.