Educação on-line e os perigos de plágio
O número de cursos e programas de educação on-line crescem exponencialmente,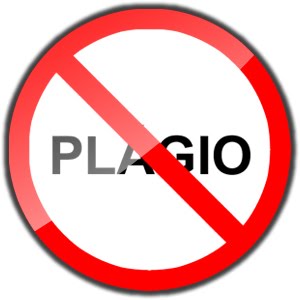 mas com isto a questão da fraude on-line também pode crescer em importância e necessidade pois a maioria dos cursos não estão projetados adequadamente e as ferramentas não são as melhores mas as mais populares e quase sempre com problemas de segurança dos dados.
Nos EUA, uma empresa de software educativo chamado Blackboard, e um artigo na revista The Chronicle avaliada este software de gerenciamento de aprendizagem com um serviço que verifica documentos para detectar sinais de plágio.
O sistema desenvolvido pela Blackboard pode estabelecer uma impressão digital de um documento para cada aluno, desde os seus primeiros trabalhos, já que isto é também uma questão educacional, e observar se trabalhos futuros mudam o estilo de formas suspeitas pois na prática sabemos o que os alunos podem e não podem fazer, e qual é seu estilo.
Os pesquisadores do Massachusetts Institute of Technology (MIT) estão procurando novas maneiras de verificar este tipo de "identidade dos alunos" on-line através da análise do estilo de cada usuário na digitação e nos textos e isto daria pista para verificar a identidade.
Este tipo de impressão digital eletrônica poderia ser combinada com um software de reconhecimento facial para garantir ainda maior precisão, afirmou Agarwal Anant do MIT, em entrevista ao The Chronicle.
Em outro trabalho recente, um grupo de 100 pesquisadores se reuniram na Universidade de Kansas, numa Conferência sobre Detecção de Potencial de Fraude com uso de Estatística e acordaram sobre oferecerem testes padronizados.
Deixe um comentário
Você deve estar Logado para postar um comentário.