Facebook: more adults fewer young
According to a survey by the Pew Research Center, made ​​with 802 young Americans between 12 and 17 years, young people are bothering with the excessive number of posts and the "drama" in the social network, which in their interpretation is due to the presence of adults.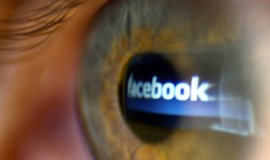 The study found that a liking for Facebook, youth is precisely the posts "futile" friends on the social network, and secondly there is a concern with the need to manage your reputation online, looking at comments about her.
Now most of the adolescents interviewed were more happy with the use of tools like Twitter and Instagram, reporting that they can express themselves better in those platforms, indicating some already obsolescence Facebook.
Facebook still claim that because the network is a place where there.
Deixe um comentário
Você deve estar Logado para postar um comentário.