A "cloud" of books
An entrepreneur's of Gol, brazilian air enterprise, Jonas Suassuna, which has books in one of his passions, beloved nephew of popular northest brazilian writer Ariano Suassuna, is responsible for the Cloud Books, a project in partnership with mobile operator Vivo, for providing educational content without downloading.
The entrepreneur who confesses to a "nonconformity" lack of access to books in public schools, especially in remote regions within the country, to seven years proposed to assist a project that came to be implanter after two years of the project started.
The businessman points out that despite the phone numbers and access the internet already impress, there is still a large gap in the Brazilian public school.
Said: "The Brazilian government signed a law that says that by 2020, all
Brazilian schools, public and private, must have a library with at least one book per student (Law School Library). Who knows the reality of the Brazilian public school knows that it will be very difficult, "it takes an effort in the dissemination of books.
The Cloud Books is an online library, totally platform, which offers content without the need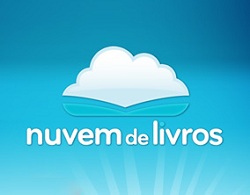 to download, but it is charged, costs U.S. $ 2.00 per month per student and private customers pay about £ 8 per month to get unlimited access to contents
The library now has a collection of 10 000 content for free also on tablets and phones, according to the website terra the service had already won 1 million users in Brazil.
Deixe um comentário
Você deve estar Logado para postar um comentário.