Deal between Twitter and CBS
First network television, the American CBS struck a deal with Twitter to display cross-promotions on social networking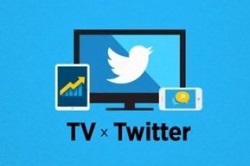 and entertainment channel.
According to the site GigaOm, are shown videos of news programs and in the News Feed of micro blog, such as: '60 Minutes', 'CSI' and many other shows have small spaces on the site.
As a business model, tweets video show business and brands can still count on promoted tweets to expand the disclosure made ​​on network television.
The deal with CBS comes as the micro blog is preparing to launch its actions, its IPO to be launched in 2014, having in charge the bank Goldman Sachs, which estimates a capital estimated at $ 10 billion.
The company's stock must be initially offered on the stock exchanges in New York, the NYSE.
Someone stumbles reinvent blogging for people who do not like stupid commercials.
Deixe um comentário
Você deve estar Logado para postar um comentário.