Launch of Moto G, Motorola in São Paulo
The worldwide launch of Moto G, Motorola, Google will be in Sao Paulo next 13 days, and both the specification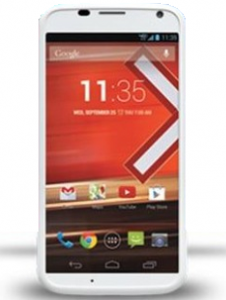 as the face of the device has leaked on the internet, showing a concern for the Brazilian market.
The device is a cheaper version and less potent Moto X, are the first two models launched by Google from the purchase of Motorola Mobile.
The appliance will specification with quad-core S4 Pro 1.5 GHz, 8 GB versions or 216 GB and 8 megapixel camera and 4-inch screen, 720p resolution, with Wi-Fi, Bluetooth, and Android 4.3 1950 mAh battery.
The photo on twitter @ evleaks empty, also appeared on the website TechTudo, and expected a price under $ 1000 (U$ 250), since the more sophisticated model MotoX was released to R $ 1,700, but that soon fell to R $ 1,400 (U$ 220).
The event will take place in a large mal in São Paulo, starting at 11 am from Brazil (9 hours in USA-lest) and will be broadcast on Google website.
Deixe um comentário
Você deve estar Logado para postar um comentário.