Posts Tagged 'Pandemic'
Several Brazilian states even allow the use of masks and other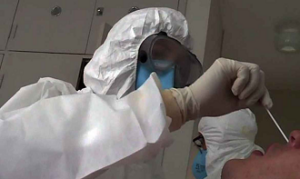 protocols in closed environments, initially they were only open environments, while several countries have had an increase in cases of covid 19 in recent days, among them: Germany, Austria, United Kingdom, China and South Korea, indicating that there could be a new planetary wave.
The increase in cases in these countries comes at a time when BA.2, called omicron 2.0, a "cousin sister" variant of the omicron (BA.1) is starting to become dominant, in the UK where there is a policy of testing, in the ninth period from February 27 to March 6, already indicated while the original omicron reached 31.1% of cases, the omicron 2.0 to 68.6% of cases.
When in 2005 the Web proliferated for all users it was called 2.0, with the policy of relaxing the measures, the dangerous idea of ​​treating the contagion as endemic, Covid 2.0 is in practice creating the idea that there will be a policy to treat it as a "habitual" disease that can affect a population in a certain region, an original idea of ​​denialism.
It is a fact that socially there is an anxiety for the return of normality, but social life with the growing crisis of markets, now aggravated by a war, and the return of agglomerations can become a global endemic, that is, it will not be confined to a certain region. .
The number of cases has been falling in Brazil, but more slowly in states where there was relaxation, as was the case of Rio de Janeiro, the first to allow the use of masks and without announcing a new vaccination period, even if it occurs, it should there is an interval of 4 months.
Experts question both the release of the use of masks and the absence of protocols in closed environments, although in public transport and hospitals they remain.
Many health bodies, including the WHO, are concerned about this relaxation.
Individual´s caution and patience are needed in this new Covid 2.0 process.