Posts Tagged 'religião'
No thought is complete if it does not have a spirituality, what modernity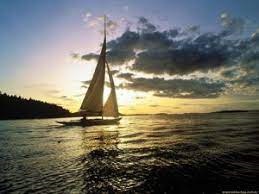 calls subjectivity but which is separate from objectivity as is typical of dualism, creates two realities and neither is part of the whole.
Contemplating the whole means considering the depth of our Being and understanding that we are part of an immense universe full of mysteries, and that our soul yearns for infinity and that is where a true spirituality walks, which is not separated from the substantiality of life (the which is called objectivity in modernity, which is just the part) and that without it we do not contemplate and live the whole, we live a segmented life.
To replace it with a small part, small vices and pleasures, is to walk in frivolity, in superficiality, no true asceticism does without a spirituality, and there is no spirituality without contemplating the human soul as part of the whole of our Being, thus surpassing anthropotechnics and to arrive at an onto-anthropotechnic that looks at things and also at the soul.
Many exercises, from the physical to the spiritual, are done seeking this asceticism, at this point Sloterdijk is right almost all of them are "despiritualized" but his explanation is incomplete because there is no eschatology in their spheres, this reasoning is done especially in Spheres II, which is the whole towards which we walk, it is possible to go to Him.
Yes, it is possible if we move towards deeper waters, seek the completeness of our substantiality, overcoming anthropocentrism and understanding the Earth and the Universe as our home, our abode, but mainly walking and casting the nets for deeper thoughts and spiritualities, there is at high sea, even if raging, what our soul longs for: the eternal.
The biblical passage Lk 5:4-5 says, right after Jesus taught the crowds and Peter (Simon) complained that they had not caught anything, Jesus answers him: "when he had finished speaking, he said to Simon: "Go into deeper waters, and cast your nets for fishing", Simon replies that he worked all night and caught nothing, but obeyed and cast the nets.
The result was a great fishery. Here, the substantiality of the food and also the spirituality of advancing "to deeper waters" are worthy.