Posts Tagged 'smartphone'
I do not know if they have said anything before, but I was able to read the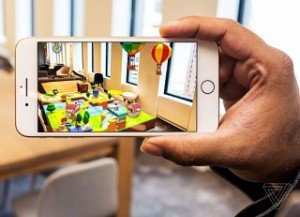 first comments yesterday from Hi Phone 8 and the plus model, Mathew Panzarino from TechCrunch highlights the camera "with augmented reality and computer vision emerging as competitors in the next big wave of development platforms, the camera system will be an [important] input mechanism, a communication system and a declaration of intent. "
Another important technology site is Engadget, Chris Velazco wondered how ARKit-like apps would work and enjoyed the augmented reality experience and said that rendering virtual objects on physical planes made them "stick to surfaces better than similar Tango apps ".
Another strong site in the area is The Verge, Nilay Patel's comment was: "Just like on Samsung, the iPhone's images are now more saturated by default, although Apple says it's still aiming for realism instead of saturated colors and smoothing the S8 "and said later that taking pictures with an iPhone 8, a Pixel XL, an S8 and an iPhone 7" in the automatic, and the iPhone 8 produced the most consistent and rich images of the group.
The novelty in the software was due to the feature Portrait Lighting, which allows light effects with the front camera, the battery lasts about 11 hours warns another review,
Lastly, but the most important tech site David Pierce of Wired said that "the phones are very good and impressive, and yet they are not the best Apple devices. The iPhone X represents the vision of the future of Apple, as well as Samsung, Essential, Huawei and many others. "
It is expected much more and more from cameras and graphics treatment Apps, performance and memory seem to be important, but are getting in the background, TechCrunch site for example notes that "the A11 chip from Apple has a performance that is compatible with the Core i5 of MacBook Pro. "
With the importance of graphics and image processing OLED screens of higher definition will be importante.