Arquivo para a 'Linguagens' Categoria
Illness is part of the human experience, it is not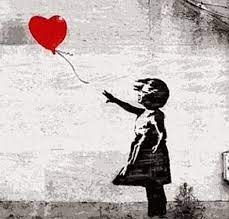 specific to this or that class, race or ethnicity, however the way we treat different types of humans is often disrespectful and a symptom that something is wrong in the social structure.
First, of course, there must be a system that allows access to treatments as widely as possible and safely, then comes the issue of proximity to family, friends and especially the system itself that must treat the patient and not just the disease.
The experience of human fragility in different situations, and also in a serious illness, is what should awaken greater solidarity and harmony between the people who are close to us and the health systems. The pandemic revealed great fragility, although the systems worked, the degree of solidarity and responsibility remained at sordid levels.
We did not improve humanly with such a huge scourge that shook the entire planet, the expectation that we would emerge more supportive of this experience was not confirmed.
The Korean-German philosopher expressed in a lecture at the university…., he expressed his post-pandemic feeling like this: "it is dramatic that we are not able to touch another person, as this transmits incredible energy", "we no longer touch each other, we don't even tell stories among ourselves" (a reference to his latest book "The Narration Crisis"), and he said: "we are more alone than ever".
In the book "The palliative society", Byung-Chul, quoting Ernest Jünger, writes: "Tell me your relationship with pain, and I will tell you who you are!", our relationship with pain in society shows how we live today, those who speak of peace, many Sometimes they support and even desire war, not all of them of course.
HAN, B.C. The Palliative Society: Pain Today , transl. Daniel Steuer, NY: Polity Press, 2021.