Arquivo para a 'Information Science' Categoria
The separation between secular and religious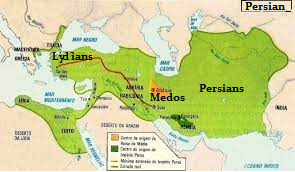 human historie´s is not always possible without an adulteration of both by those who do it in a particular way.
This process also includes the question of good and evil, it is common thought that those who are in this or that religious confession will be "saved", or even, who have somehow accepted God in their lives, this is just a part of the truth .
The biblical reading says: "not everyone who says 'Lord Lord!!' will enter the kingdom of heaven" (Mt 7:21) and so the understanding of what it actually means to do good pleasing to the heavens is not even remotely the simple formal or nominal religious commitment requires the will.
The will is also not like a belief that spreads today, the daily reaffirmation of the desire for a certain thing, called the law of attraction or "the mystery", nor is it also the will to power as Nietzsche thought, for the philosopher everything in the world it is Will to Power because all forces seek their own expansion.
Will is, in a spiritual sense, that which is in line with the power that we are and that we must develop, one would say a vocation, but in everyday acts that require the ability to discern between one's own will, often impetuous, and that which is a good thing.
We can better distinguish between evil, the absence of good, and good, which we developed last week as the inadequacy of good: illicit enrichment, being superior to others, judging by our own non-universal criteria, in short, an infinite number of issues can be an evil. not apparent.
A universal story cited in the Bible is that of Darius in the Persian Empire, not being religious, he appointed the prophet Daniel to one of his provinces (called satrapies), determined that the Hebrew people be repatriated and authorized the reconstruction of the temple, as per narrates the book of Ezra.
Without being religious, he recognizes the Hebrew people, so Darius has a privileged place in biblical and religious history. Another curious event is the war of the Medes and Lydians, after an indecisive battle, on May 25, 585 BC, both armies end the fight by a sign in the sky, which was actually a lunar eclipse (a similar one will occur on October 14).
This date was confirmed by scientific calculations, being one of the first recorded annular eclipses.
Thus, one can understand historical and divine designs even without belief, as King Darius did, and do what is fair and good for people and humanity.
In times of threat of war, finding this asset can prevent major disasters.