Arquivo para a 'chip' Categoria
In December 1947, right around Christmas, three Bell Telephone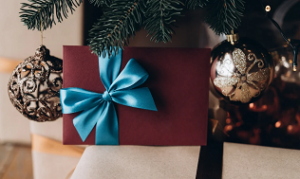 engineers (William Shockley, John Bardeen and Walter Brattain) invented the transistor (TRANsfer reSISTOR) that revolutionary communication and later computing, also ICs (Integrated Circuits) have as a base the transitor.
The big event this Christmas will be the launch of the James Webb Space Observatory (jwst, James Webb Space Telescope) from the Kourou space base, in French Guiana, at 9:20 am EDT, which will be taken to the Ariane 5 spacecraft. made at the cost of $10 billion, the most expensive space project in history.
What are we going to look for in space, in addition to other puzzles, the origin of the universe in its early stage, and it's curious why this happens this Christmas, and why it is so special.
Lights decorate cities even in attention with a possible new wave of the pandemic and also a new flu, they light up hope and make us look to the future and to the beginning of our lives, our planet and humanity.
There is no way to escape from utopians, cosmogonies and religious eschatologies, even if we can solve many enigmas, the philosophical question remains: why there is everything and not nothing.
The answer can only be ontological, there is a reason for being and there is a promising future, where there is hope if we return to the logic of Being, of dialogue and of the encounter with the Other.
The message cannot be any other than that which speaks of brotherhood and peace, both not yet fully achieved by humanity, Christmas reopens this hope.
This is the prophecy that Isaiah announces (Is 52,7 when there will be true peace: "how beautiful they are, walking on the mountains, the feet of him who proclaim and preach peace, of him who proclaims good and preaches salvation, and says to Zion, 'Reign thy God,'" the message that believed in the coming of the Savior, the birth among men of the Messiah.
The lights in the city not only announce this light visible to the eyes, but those that open the heart to friendship and peace (Jn 1:4-5): "in her was life, and life was the light of men. And the light shines in the darkness, and the darkness could not overcome it", because a tiny point of light already dissipates the darkness, and this is our hope.
May Christmas renew hopes for a possible and sustainable future for humanity, and may justice and peace reign in a new world.