Arquivo para a 'Computer – Software' Categoria
Covid 19 already shows signs of decline worldwide, but there are still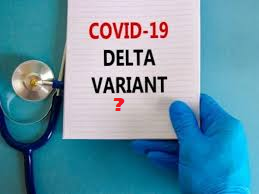 worrying cases such as Russia, the first country to launch a vaccine and had on Saturday (16/09) more than a thousand deaths from Covid 19, the reasons are several, the main thing is the low rate of vaccination, Russia reached 218,362 thousand deaths for a population of 145 million inhabitants.
The whole world has almost 48% at least one dose and just over 36% fully immunized, it is possible to consider that we are not out of danger, something around 60% would be desirable, at least until the end of the year for the Christmas parties , in Brazil the number of vaccinees is 73.4% at least one dose and close to 50% fully vaccinated, but the infection curve still drops very slowly.
The consequences of Variant delta are not yet known, in a balance made of the pandemic by neuroscientist Miguel Nicolelis, he stated that in Brazil we have not yet seen the face of this variant.
Winter is approaching in the Northern Hemisphere and the WHO intends to consider the possibility of a new pandemic, so that we are not surprised as this one has not ended, in November it will hold a World Health Assembly where it will study the possibility of a "treaty for pandemic", it is necessary to consider greater solidarity and more effective combat.
The deputy director of WHO Mariângela Simão was emphatic: "there will be a next pandemic", and added: "This is something we already know and which is inevitable, it's a question of when it will happen" said according to the Instituto Paulista of Medicine.
Simão alerts that there is no approved vaccine yet for children, so there cannot be a national policy using vaccines that have not been approved for children under 12 years of age, and he points out that we only have one vaccine approved for use by adolescents from 12 years of age, which is the Pfizer.
He highlighted the importance of the Covax consortium that helped vaccination in poor countries, stressing the importance of donating 500 million doses from Pfizer, which will allow the entry of 200 million doses from Pfizer this year, France also made available the make donations and more countries are expected to help because, for now, it is the only vaccine for teenagers.