Arquivo para July 6th, 2015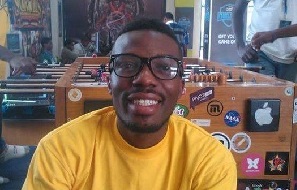 .Allan Mukhwana is not an employee of support groups, or a doctor of any country helping Africa, he is the head of a game studio called Momentum Core, which is in the Kenyan capital, Nairobi.
His company specializes in developing games with educational functions, and Allan developed a game to help more than 1,400 families in malaria risk rural areas in Kenya and his game teaches how to kill the mosquitoes that are becoming smarter when the player completes all levels of the game, the Kenyan government donates to a family living in malaria risk zone.
In an interview with BBC News, Allan said: "We aim to make learning about these important topics fun and engaging for players", but of course with an underlying educational goal.
Marketplace Kenyan video games was $ 44 million (£ 28 million) at the end of 2013; Nigeria was valued at $ 71 million, according to research by PricewaterhouseCoopers.
It would be great if much of this money was using with educational purpose.