Arquivo para August 17th, 2015
Fear and ignorance of the technology produces an technophobia that prevents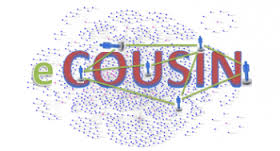 them from seeing the great strides that the internet and other technologies provide, a recent study published in the IMDEA site shows that the future of the Internet is social.
The work was done by IMDEA Networks Institute who announced the successful completion of its Content Distribution Research projects done by the European Advanced Institute of Social Information (eCOUSIN – enhanced Content Distribution with Social Information).
The findings of the project gather data from the purpose of the research, the agreement made between employees of the European Commission that it had as main objective to create an innovative network architecture that improve the efficiencies of online social networks, as well as provide a quality experience users.
The idea of ​​the project was to explore the growing popularity of social content online and their interdependencies, focusing on data collection and analysis, the scalability of the network infrastructure, connecting features related to the contents, and guided by social information through algorithms projects.
Nine partners from six countries and four universities participated in the project, including IMDEA based in Madrid, which contributed passive and light measurement tools, performance models, and predictors of mobile networks, as well as algorithms for resource allocation optimization.