Arquivo para October 2nd, 2015
While the company expected a government nod on making reforms that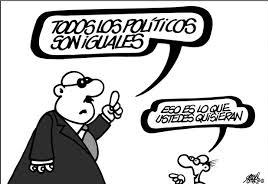 Politicking pulled the belt also in the huge state machine, which finally saw there was a huge give and take with the most area linked to personal interests of the legislative bodies.
The PMDB is strengthened, though a small group of 20 MPs have protested against the take there gives here, to the Ministry of Science and Technology will the unknown (will that made at least one college) Congressman Celso Pansera in Civil Aviation, Eliseu Padilha, did not change his "high-flying" by Science and Technology and favored the PMDB drawing play in the country's infrastructure, read manipulating their interests, as required by the party leader in the House, Leonardo Picciani (RJ).
Pansera was quoted by the money changer Alberto Yousseff in plea bargaining in the operation Lava-Jato (rober public Money) as "tariff warrant" the mayor, Eduardo Cunha (PMDB-RJ), which denies the deputy, also of the PMDB Congressman Marcelo Castro (PMDB-PI) will for Health folder that has a fat budget, it should be for people's health.
The son of the mega-landowner Jader Barbalho see his son get out of Fishing Minister (joke) to go to the Havens Minister, hélder barbalho he was confirmed in the Ports Department, as was her request.
There is still an expectation to announce Congressman André Figueiredo (PDT-EC) to take over the Ministry of Communications, is a nod to the lottery, misdemeanor games and other militants of the unofficial economy of "gambling".
Renato Janine Ribeiro left to give vague Mercadante, less evil.The car wash operation complete cynicism of this game, not bad luck, to dismember the complaints process and then sew the quilt as the official interests.You can fool some for some time, but not all for all time.