Arquivo para January 20th, 2016
The World Economic Forum (WEF) in Davos evolved from discussions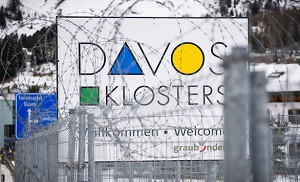 a small number of economists and politicians in the 1970s, for academic initiative Klaus Schwab, and which now hosts over 2,500 participants and more than 40 world leaders including people from the Brazilian government, thousands of managers or CEOs, as well as a number of Nobel laureates, the vast majority of Economy.
As we have said on the blog theme is the recommended Fourth Industrial Revolution, the robots entry and ciberizadas structures in production, daily and family life, some speak in the loss of 5 million jobs, but at the same time would generate about 3 million the that still gives a 2 million deficit, an economy at idle, the estimate is a global growth of 2.6% this year, which is still little.
Davos is a small and rather high city in Switzerland, with good infrastructure of tourism, because it is a traditional ski, and very cold this time of year.
Beyond the fourth industrial revolution, increasing immigration issue in Europe, the global security issues, ecology with the recent agreement of cop21, wars beyond the economy itself must be present at this meeting, the general mood is not very optimistic.
The Brazilian delegation will there headed by Finance Minister Nelson Barbosa, with a mission to recover the reliability of investors in Brazil, between the heads of state have confirmed the prime minister of France Manuel Valls, President of Germany Joachim Gauch, the Prime Minister of Sweden Stefan Löfven and the head of government of Greece Alexis Tsipras.
The US, wrapped with the primary elections, choices of which candidates are running for parties, send Vice President Joe Biden, Secretary of State John Kerry and the Defense Ashton Cartes, Israel will have Prime Minister Benjamin Netanyahu.
We did our analysis in previous posts, is now trying to understand what they will say.