Arquivo para July 4th, 2017
Eric Bronson wrote the book "The Hobbit and Philosophy: For When You've Lost Your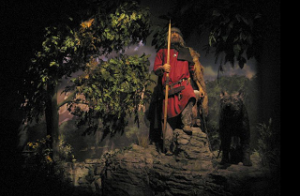 Dwarves, Your Wizard, and Your Way", to do when you lost your dwarves, your wizard and your way.  In our view philosophical speculation, as a pure fantasy commercial book, can touch issues of human thought including: Confucius, Plato and Aristotle for Immanuel Kant, William Blake, and contemporary American philosopher Thomas Nagel.
Even considering there are philosophical aspects, it is an expected philosophy, that is, to work on already known questions that touch us how mercy is possible for a terrible and cruel criminal, what are the exciting events that can change our lives, even though it is nothing Like the one anticipated in the society of the spectacle, of Guy Debord of the 60s.
I fixed my thinking on Thomas Nagel, because William Blacke agreed to be marked by the Enlightenment and the English Industrial Revolution, is too deep for the author of Lord of the Rings, the South African Tolkien.
But Thomas Nabel, more contemporary can be traced within some expected philosophy of the Tolkien commercial, the professor of philosophy and law at New York University, who turns 80 today, has traces of idealistic fantasy with his Preferred dual problem: "consciousness is what makes the mind / body relationship an insoluble problem," is what makes every idealistic fantasy perfect, though absent from reality.
It is what some authors call an honest atheist, in his work "The Last Word," in a chapter titled "Evolutionary Naturalism and the Fear of Religion," Nagel makes a sincere admission of his thinking: "It is not just that I do not believe In God and, of course, expect me to be right in my belief. I hope God does not exist! ", It is written on pages 130-131 of this work.
Eric Bronson traces this trait in Nagel, to say that confused fables that have nothing of a Scandinavian cosmogony, as some Tolkien characters seem to point out, is really nothing more than reactions to Western religiosity, without penetrating into native cultures.
If barbarian cosmogonies, few know, but York is relative to a Viking God Jorvik, they were the medieval inhabitants of the English city, and there is a museum there called Jorvik Viking Center (see photo above a representation of a Viking in the museum), with the Reconstruction of the original York, but Tolkien knows nothing about it.
There is no novelty, as a rule, pure conservatism, idealism adapted to a certain dose of atheism