Arquivo para October 5th, 2021
Speaking of simple and wise people cannot exclude poor people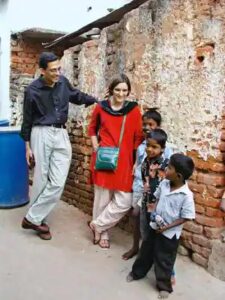 either.
In September, the book by Abhijit V. Baneriee and Esther Doflo was published in Brazil. They seek to understand the specific problems that arise from poverty and find solutions around the choices that people in these conditions make.
They went to villages, slums and asked questions, collected data and listened to history. The Economy of the Poor (Zahar, 2021) seeks to present a coherent narrative with the stories and options of people in extreme poverty to get out of their current condition. , it may seem small or meaningless, but it restores human dignity and the right of choice for these people.
Government policies and solidarity actions fail, as the authors think, because they are based on clichés and mistaken assumptions, the worst of which is to consider them inferior.
Changing expectations and preconceptions about these people is no simple task, concrete examples and successful experiences made with patience and willingness to learn from these people can make more significant progress in combating poverty.
In 2019, together with Esther Duflo and Michael Kremer, Abhijit received the Nobel Prize in Economics, and in another work also addressed with Esther Duflo "Good economy for difficult times" (Zahar, 2020) where, in addition to inequality, it deals with problems such as deceleration of the growth, climate change, work automation, income distribution and artificial intelligence.
Thomas Pickety, author renowned for updating the question of Capital for our time, said of these authors: "Not all economists wear ties and think like bankers. Banerjee and Duflo unravel new research, challenge conventional views on issues ranging from commerce to high-income taxation and social mobility and offer avenues to address them."
It is worth looking at this new perspective, still little known in Brazil.