Arquivo para July, 2022
The date of International Friendship Day was established by the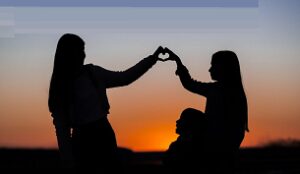 UN to remember solidarity between peoples, respect for diversity and I make a special repost of content from this blog in this regard:
The philosopher Plato defined friendship as "the reciprocal predisposition that makes
two beings equally jealous of each other's happiness", Augustine of Hippo affirmed that "being a friend merges us in the friendship of being; friends are one soul" and Aristotle seems to merge the two thoughts: "friendship is a soul with two bodies".
It was Aristotle in Nicomachean Ethics dedicated two books to the study of philia and friendship, who defined friendship in three types: for interest, that for pleasure, for interest and true friendship, the first is easy to identify because it is the pursuit of mutual pleasure, the second because they are useful to each other, and the third, it is possible between good men because they desire good for its own sake and do not place pleasure or interest above friendship.
In chapter IXI the Peripatetic philosopher states:
"Perhaps we can say that there is nothing strange about breaking a friendship based on interest or pleasure when our friends no longer possess the attributes of being useful and pleasant; in fact we were friends with those attributes, and when they disappear it is reasonable not to continue in love. " (Aristotle, IX, 3, 1165b) .
In the chapter "The partner and the neighbor" of the book "History and Truth" by Paul Ricoeur he will talk about the difference between these relationships, he talks about charity: "Charity doesn't need to be where it appears; it is also hidden in the humble and abstract post office, the social security; it is often the hidden part of the social", Paul Ricoeur, Le socius et le Prochain (1954).
We are reminded by the philosopher that just as institutions can only have corporate relationships, they can also have interpersonal relationships, of affection and solidarity and that make them less cold and less bureaucratic, where one sees not a client or a service more, but a neighbor in which one may be interested.
It is not by chance that it is a chapter of History and Truth, because the truth is only established between true and close friends, and if they are partners, it will only be to be closer.
The Twinkl website referenced this post in function of this date, thanks for the reminder.