Arquivo para August 1st, 2022
A recent study, published by the journal Science, with researchers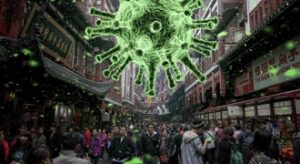 from 18 countries, reveals that the origin of the Covid 19 virus was even in the Wuhan meat market that sells game meat and types unsuitable for human consumption: such as foxes, bats and dogs.
The studies had been published online as prepints (provisional publications on sharing sites) in February and have now had workshop publication in the journal Science (science.org).
One of the researchers publishing the study, Kristian Andersen, clarified to the Associated Press news agency that they have not refuted the lab leak theory, but "I think what's important here is that there are possible and plausible scenarios and it's really important to understand that there's no means equally likely" depending on the mapping of the initial cases of the virus.
Last week, WHO Director-General Tedros Adhanom reiterated that the pandemic "is far from over", but stressed that the current situation is "very different from a year ago" with important lessons such as vaccinating the right groups and that this assessment "this is not theoretical, this is real" pointing to several countries where the number of hospitalizations is increasing.
The current data from Covid shows that it is still far from the end, in Brazil it has a moving average of cases below 40 thousand and the number of deaths still above 200, with a slight increase of 10% compared to the previous week.
In China, the inhabitants of Shanghai who are under a long and hard stage of Lockdown are already irritated and are tired of the limitations imposed by the authorities, in Wuhan, place of origin, new 4 cases triggered a new lockdown and China follows the zero cases policy. criticized.
In the West, the policy is confusing and varies from country to country, it can be said that there is no standard protocol and when there is, it is rarely observed by the population and supervised, the testing mechanism is particular and inefficient.