Arquivo para August 3rd, 2022
For centuries in the Iranian plain the Semitic and Akkadian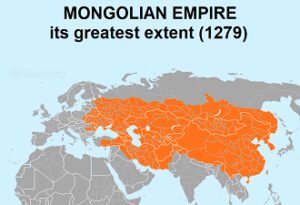 peoples dominated and established their civilization there, the Medes and Persians settled later and until the period between 500 BC. and 448 BC. the Persians established a domain and started conflicts with the Greeks, the so-called Medical Wars.
The city-states of Greece came together and managed to impose their cultural and society model on the peoples and started a new cultural process called Classical Antiquity, the Greek polis, art and the civilizing model would be established, including a cultural return in a later period. called renaissance.
These empires disappeared without leaving any traces and only historical records, the marks of cruelty, decadence and impiety of the warlike forces of these empires disappeared.
In times of civilizational crisis, it is good that peoples who had not only a great military force, but also a great cultural appeal, managed to change the course of history and strengthen the civilizing process in a broader democratic and cultural direction.
Great empires such as the Persians, the Roman, the Mongol empire (picture) and more recently the Austro-Hungarian and Ottoman empires also went into crisis and succumbed, unfortunately not without wars and with great loss of civilian life and a critical analysis of wars is always important. .
Part of this story, forces that mobilize peace and dialogue took humanity from even greater scourges that could occur and if we cannot avoid wars, we can maximize efforts so that civilian human lives are spared.
History also teaches that peoples that were not empires and even numerous can and should influence the course of history from a civilizational experience, like the Greek polis and the world today lacks models that can unite humanity in a solidary effort for peace. .