Arquivo para December 7th, 2022
It is common sense culture that we should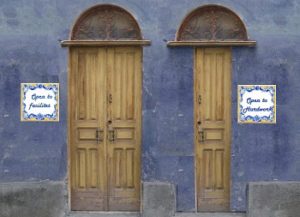 seek a region of comfort or security, but it is neither in the great paths developed by current ideologies nor by the wide door of facilities, in fact the great populists of today are sellers of facilities that are expensive security and the popular economy.
[It is always easier and more popular to propose what seems obvious, to distribute benefits or to favor big companies and big banks to make the economy grow, but they are the greatest causers of havoc in the popular economy, as we developed in the last post to idea of ​​tolerating crimes as a way of destroying culture and favoring marginality, what is called impunity is actually the wide door path to social cultural re-education.
People who grow up and develop a safe and secure life, if they are not thieves and sellers of facilities, are those who have gone through deprivation and difficulties to build a stable and sustainable life, even in the midst of crises and periods of difficulties such as the pandemic is being. which is hard to complete, social health agencies are important, but without personal care what they do is palliative.
For Christians, the biblical passage that says (Mt 11k28): "Come to me, all you who are weary and burdened, and I will give you rest" is complemented in the following verse Mt 11,29: " Take my yoke under you and learn from me, for I am meek and humble of heart and you will find rest", which is omitted by religious people who proclaim the wide door of miracles and favours.
In the numerous correspondences that the famous physicist Niels Bohr exchanged with Albert Einstein, one of them is quite revealing, in which Bohr writes to Einstein that the root of all evil lies in the idea of ​​men that someone can possess all the truth, she who was not a believer writing to Einstein that he was, brings a fundamental idea to know that all wisdom is not present in human consciousness.
Likewise, those who proclaim the pride of possessing all the truth or all the answers to human designs, even if they proclaim divine ideas, do not hold the whole truth, which is why the importance of the verse we pointed out: "learn from me that I am meek and humble in heart," there is no haughtiness in godly wisdom and no desire for war or strife.