Arquivo para September, 2023
Far from the aporia (ignorance of evil) is the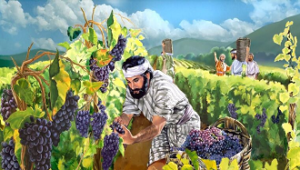 realization of good, the universal good, the common good, the good that sees and explains the will of the Other, the one that eliminates the symbolic nature of evil.
Hell is paved with good will, but it is not quite like that, because if it is a right intention it can produce fruit at the right time, but there is good not done and poorly done, that is evil.
There is a determination in the will, which is intention, the topic has already been treated by countless philosophers, most clearly in phenomenology where it is an essential category, but intention requires a habit, and making it a habit requires courage and determination.
There is confusion about intention and confusing it with purpose, psychologists don't like the term very much because it involves the future and places the cause of behavior in individuals and not in their life history, many hasty and mistaken judgments start from "purpose". .
However, a purpose made in order to overcome traumas, bad conditioning or something that disturbs a healthy and intentionally active mind for personal and social good, is a purpose that leads to an intention linked to consciousness.
In philosophy, the term intention is linked to and is a subcategory of consciousness, and this is very different from the magical action that some defend as the "law of attraction", which is why psychologists do not like it, it is about activating consciousness and with this make the intention healthy.
This conscious intention leads to a flow of learning that re-elaborates and makes clearer awareness of the possibilities and healthy perspectives for life and makes the future present in actions that lead to this learning and elaboration of intention.
So it's possible for someone to go and not go, just as it's possible for someone to say maybe I'm not going, but ends up going, assuming, of course, a healthy direction of a straight intention.
A biblical parable that explains what will is in a fuller sense is the one that tells how a father who owns a vineyard invites his two sons to go and work in the vineyard (Mt 21,28-30), the first one said I will and no It was, the second one said I won't go and it was, which of the two fulfilled the father's wishes, everyone responded that it was the second one, so intention is different from purpose and is related to conscience.