Arquivo para September 19th, 2023
Even if due to naivety or social context, from time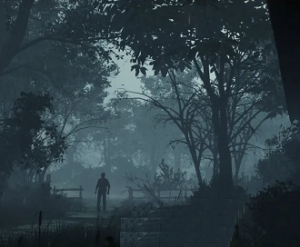 to time demons, existing or not, come back to haunt us, there is a truth between reality and fiction: it exists, if not in the imaginary (as some think) also as a real entity.
Horror films, almost all mere fiction, exist, and their audience is not small, as in the case of "The Exorcist" (1973) and "A Nightmare on Elm Street" (1980), two classics of the genre, but there are films that can stand out as works of art: "Nosferatu" (1922 and remake 2018) and "Get Out!" by director and screenwriter Jordan Peele, who competed for the Oscar for best film in 2018.
In the work directed by F. W. Murnau (1922) there is something of German expressionism, with techniques of using shadows, treated more as a madness around the unknown, also remember that we are in between the wars when Germany and Russia sign the Treaty of Ropallo, trying to form a counterweight in the global geopolitics of the time, an agreement that would last until Hitler.
There are certainly other films, however, they are now reappearing with a more strongly religious tone and color: "The Pope's Exorcist" (Julius Avery, released this year) which talks about events that happened to Father Gabriele Amorth, who was officially an exorcist from Rome recognized by the Church Catholic, in the film directed by Russell Crowe (Guys – Nice Guys, War Promises – The Water Diviner), the other demon film is Nefarious (Chuck Konzelman and Cary Solomon, based on the 2016 novel by Steve Deace: A Nefarious plot) .
While Nefarious is another fiction about the existence and tricks of the Devil, with some Christian contours, The Pope's Exorcist is based on real events narrated by Father Gabriele himself, who performed more than 60 thousand exorcisms and certainly some notable ones were selected, among From the conversations that are narrated there, I quote the most important one, in which during a possession he says that the devil can only do what God has allowed, his power is limited.
I don't like the genre, but I had more patience with "The Pope's Exorcist" out of curiosity and an attempt to understand the problem, but situated in a context of confusing social issues and the danger of an even bloodier war than those currently underway, but Without Manichaeism, the power of evil is not greater than that of good, and its effects are not comparable.
Evil has a real existence due to the absence of good, so thought Augustine of Hippo, who was a Manichaean in his youth.