In virtual, another Somali
The news in the Western world in particular, but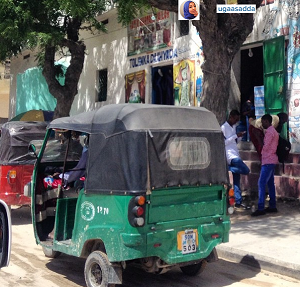 in general show Somalis, fashion laureate film "Captain Phillips" which speaks of the hijacking of a ship by Somali, with Tom Hanks in the lead role, based on the movie of the real captain Richard Phillips, which was published in Brazil as "Dever de Capitão" (Publisher Intrínseca).
Now young Somalis try to change this and shows another Somalia that does not sell newspapers and is not remembered only by wars and kidnappings in the capital Mogadishu using Instagram, Tumblr and Twitter through the hashtag #TheSomaliayouneverheardabout (Somalia which you never heard), they are spreading the image of Somalia's day-to-day.
She Ugaaso Boocow said the agency EFE: "I try to change, with all my strength, the vision that one has of Somalia," and she became famous on the Internet posting photos and videos showing the most beautiful and kind side of Mogadishu.
The young woman poses in places with traces of bullets and mortars, and already has more than 80,000 followers on Instagram and almost 5000 on Twitter.
She appears wearing colorful hijabs and sunglasses, almost always smiling, it appears in emblematic places of the capital, a white city with walls full of bullet holes and mortar.
Often the virtual world is more real, more hopeful than real newspaper.