Defining moment for the climate
The cop21, conference from Paris to the climate will be a turning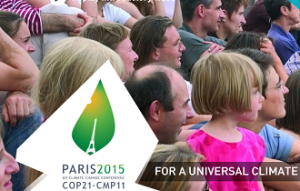 point for the planet.
It is what they are convinced thousands of activists and non-governmental organizations fighting against deforestation, the disregard for forest peoples and especially the limitation of social actions that harm the climate around the globe.
For many scientists to predict the effect from 2020 is disaster, and the agreement of Paris can drive all efforts to contain emissions of greenhouse gases that have damaged the climate balance of the planet.
The climatic imbalance of the planet has been observed that drought, the frightening levels of melting at the poles, floods and torrential storms becoming more common, beyond the worrying rise in sea levels.
The UN goal, and the Conference of Paris may uphold, it is that for the next few years is to limit the rise of global warming by up to 2 ° C, ie pre-industrial levels.
Scientists say that, to continue the current growth levels, the Earth's climate may collapse.
The realization of the Climate Conference will be between November 30 and December 11, 2015, with the participation of 50 thousand people from 95 nations
.
.