Youtube launches "red" version
A paid version without ads left the suspicious digital world, is it the first step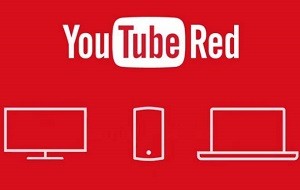 to collect the famous application videos? Bought by Google, by chance or not the company released the name of a site adult site (RedTube), without this being explained in a reasonable manner to the public.
An executive of the seeker, said the product "is challenging," but did not explain what was in fact the choice of color for the site, in a press conference, he said: "As we talk to users and fans in our studies, the term 'red' was often associated with YouTube.
He has a lot of meaning in terms of love and also the red carpet, "which is interesting but does not seem to explain a lot.When asked about the other site said emphatically: "We are not concerned with the other site," it seems that the company believes may modify the "mark".
The site The Next Web, the name associate a search by "Red" and "Tube" would fall in this service, but actually link these two things is not a happy idea.