Industry and technology: is a Brazilian way out?
Sectors that held the plummet of our economy are maize with a growth of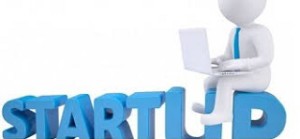 110% approximately, soybeans 46% and 13.4% cellulose growth recorded in the first quarter 2016 with the economy in decline and the brazilian political crisis still without solution yet.
While we see the Brazilian industry is reducing, with major industries out or closed doors, and only the agricultural sector holding on to ask if the high technology has something to say and can be a way to recover the industrial park?
Apparently yes, companies like WEG Santa Catarina, is one of the largest exporters of motor and electronics equipment in the world, and grew 24% last year amid an economic crisis (and political course) because it has a strong standing in exports, almost 55% of its revenue comes from abroad, and employ 31,000 people. Another of a smaller is the Bralyx machines working with confectionery equipment and production masses, has insertion in 50 countries and sales of U$ 12 million, half from abroad, but employs only 150 people.
High-tech sectors are promising and Brazil has manpower and a good education system in this regard, a system that helps the startup* in this sector would be important, although the basis of primary and secondary education needs reform.
* Startup – the name given to any innovative company at an early stage.