Youtube and problems with advertisement
Maybe you do not know, but it is possible to add values to your video on youtube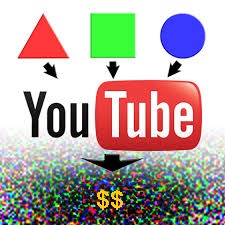 by accessing an instruction called "Monetization", it is possible to do this and the following will appear:
If you've enabled monetization on your YouTube channel, you'll see one of the following monetization icons next to the video. Use the troubleshooter to get help with monetization issues. "
Some brands have begun to reduce and even ban advertisements with Youtube, due to the association of advertisements and unwanted trademarks in the video channel but famous of the Web.
It all started with the Marks & Spencer supermarket chain (the English play "Max expensive", the most expensive prices), then came to Audi, L'Oreal, Volkswagen, Toyota, McDonald's and Lloyds, HSBC (a saint with corruption) and RBS, as well as customers of Havas Group UK, and has spread all over the world.
The reason is the improper association with advertisements that companies do not support, as advertisements are simply placed next to each other, the association has become very common and the tool has lost many customers, it is estimated that more than 250 Around the globe.
According to the British newspaper The Times, the main reason was the connection to companies promoting extremist videos in political and religious content, which provoked tension between advertisers.
Google, which bought the tool years ago, tried to react by saying it accepted the challenge of trying to avoid these content associations, said in a speech, Google's chief executive in Europe, Matt Brittin, at the Advertising Week Europe Event.
We regret that something like this has occurred. We do not want to let go and take responsibility, "he said at the very beginning of his talk."
Google said it was investing millions of dollars to avoid "bad publicity," but the harm to businesses, and to the public is already accounted for.